Summer Reading Programs
---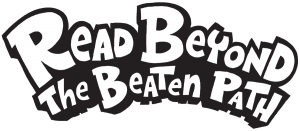 The Ohio County Public Library's Summer Reading Program is held annually for all ages during the summer months. Every year themed displays, prize giveaways, and special programs are planned to encourage patrons, young and old, to read as many books as possible throughout summer.
SUMMER READING 2022 BEGINS JUNE 6th!
View the video below to learn more:
READING BEYOND THE BEATEN PATH
CLICK HERE FOR MORE INFORMATION
REGISTER NOW FOR SUMMER READING 2022
---
Past Summer Reading Programs at the Ohio County Public Library:
---
Other Reading Programs
---
Interested in joining a book club?
We have those too!